#84 ~ #87 Escorts… Guest Post
84… I go back to Kelly and as soon as we shut the door she again attacks me , pshing and gropeing as if she's the one who's desperate to fuck me!  It makes me wonder why I go to anyone else?  She's sexy though her body isn't the best but she sure turns me on.
We are hardly dressed at all by the time we stumble into the bedroom and fall on the bed still entwined , throwing the last bra or socks off as our lips are slurping each other.
I had booked 30min with Kelly which doesn't seem like much but with her the sex starts seconds after our time begins.  Compare that to a brothel where you have a shower , wait for the girl to return , get slowly into things then with a massage and shower afterwards the time spent actually fucking is more like 15min of an hours booking.  With Kelly I was getting more than that as we fucked for the full 30min and chatted afterwards as we hug.   I felt a bit guilty only paying for 30min so I left her an extra $50.
On my way home she rang me and said she was sorry because she thought I had paid for more than 30min , then she got a bit cross with me when I said it was just a present.     Her anger left me a bit confused.  I don't want to sound conceited but I think she was annoyed because the extra time she spent with me was her choice , on her own time….so my paying changed that we were talking as friends.
She had asked me to go with her to the movies and I very nearly had said yes ….she understood when I said I was married and was still a bit unsure of going out with  someone when I could get caught.
85…this next time I'm looking for more mature women who I can connect with.  I don't mind an older figure ,even though the young asians are amazing to look at I want a woman I can relate to.  I see Julie.  She's 60yrs old so a few years older than me.
Her nice apartment is much more sophisticated than any escorts I'd been to.   She had short blonde hair and a round body with nice big boobs that were impressively firm but natural.  She looked as if she was a retired rich lady who went on cruises , wearing her many gold rings and bracelets.  Photo's and personal stuff was everywhere so it was really her place.  She wore a white nightie and white satin robe and high heels.   She asked, "so what is it you're looking for?".
When I said 'sex'  she was suprised but didn't say no.  I think she gets a lot of older guys who just want to cuddle.
I strip her and we get into bed naked.  Her boobs and body are white as she lay there receiving my kisses and watching me suck her nipples but stopped me going down.  I made all the advances apart from when she put the condom on.
I fucked away and she seemed to enjoy it but I was surprised when I had cum that she rolled her eyes and said "mmm I came twice.. could you tell?"  Then a  long time chatting about how she's saving to go to china which is why she's topping her pension up with this work to afford this appartment and travel the world as well.
Out of the blue she asks " can you cum again…I enjoyed that before!"
 I tried a tittyfuck but it was too soon to cum again.
86…I had high hopes for Scarlett.  She was from logan and her add showed she had huge but very saggy tits and was at least 40.
The thing I was looking forward too was that she offered bare sex as an extra.
After a mix up with where I parked she was angry already when we met.  She has a husband and kids and lived in an average new street so she didn't want guys parking outside her place getting neihbours suspicious of her.  I assume hubby knows what she does when he's at work.
She looks grumpy as I pay , get undressed and start playing with her saggy tits.  She begins to warm up but I feeling like I should leave.
So as soon as I'm hard I lay her back and begin fucking.   The sensation of my bare cock going in her wet pussy was enough to make me cum but that left about 25min to go.  After I'd cum and she realized I was an okay guy she really became much more friendly yet. I still left early.  She appoligized for her grumpyness and said I should come again but I didn't feel a connection with her so never saw again.
87….. I look up the adds as one fantasy is to have a real looking jap mom but it turns out to be Rose…my first private escort.
She looked the same as over a year ago …nice flatish tits , long nipples , round fit body and fairly ordinary asian flat face.
I had taken my pill and I could feel it kicking in as she sucked my cock so as soon as she was ready I began fucking her.
I was a bit annoyed she had used a different add and phone number so I thought she was going to be someone new.
My cock felt really stiff so I got her in doggy and began rocking in and out.   I got distracted by looking around the room but kept the rythum going.  I was almost giggling to myself as I kept going and going.  I wanted to get back at her a bit so I just stayed on my knees fucking her. After 10 min in that position she began to hummffff.   After 15 min she began turning around a looking angry at me.
By 20 min  in that same pounding position she turned and said " hey you gonna keep fucking me for hole hour or what?"
I almost laughed then she said…" my pussy get sore now…you cum now , okay?"
After so long fucking my cock was going numb so I suggest I cum on her tits.
I lay there watching her clean up then she see's my poor red cock still hard as a rock even after cumming and comments " why you so stiff still…you still hard after all that fuck…ooaahh you horny man"  then she told me to come for a massage.
I admit I was surprised because it was a full 30min massage after 35min of sex….and I only paid for 45min.
✗ ✗ ✗ ✗ ✗ ✗ ✗ ✗ ✗ ✗ ✗ ✗ ✗ ✗ ✗ ✗ ✗ ✗ ✗ ✗ ✗
Meet Howie…  a 53 year old happily married man living in Queensland, Australia. Unfortunately for Howie, his wife is no longer interested in sex. But, Howie still is, and since he loves his wife, and would never be unfaithful, he seeks relief from sex workers. Howie is not a writer, just an ordinary family man who keeps a diary, well hidden I'm sure, here are some pages.
✗ ✗ ✗ ✗ ✗ ✗ ✗ ✗ ✗ ✗ ✗ ✗ ✗ ✗ ✗ ✗ ✗ ✗ ✗ ✗ ✗
Some more pages from Howie's Diary… Next Week… #88 +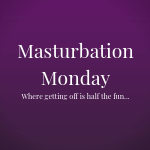 Note to Wicked Wednesday Readers… First Time… Guest Post was supposed to be on last week's Wicked Wednesday and I forgot to enter it. For those enjoying reading about this guy in Australia I thought I would add the link so you don't miss any of his adventures. And if this is your first time meeting Howie; here is a link to the first post when I introduced him… #77 LUCY… Guest Post