Dear Diary… The Start… Guest Post
Been curious about the first page of Howie's diary? Me too. Yesterday I got this…
Here is the beginning of my diary if you care to read it.
My diary.
1…. It's a bit risky to be writing this all down because if my wife found out I have been to an escort I assume she would divorce me but I have a terrible memory for names etc so I want to make sure I don't forget the girls and what I do with them.
My diary.
2…. I had been to the viper room brothel once and although I was slightly disappointed in my performance I couldn't stop thinking about the fantastic looking girls I had met there so I return a month later.
I went through the same routine , picking girls , but with a completely new set of ladies to choose from so I decide on Emma.   Not her real name of course because she said she was Brazilian though she looked more asian than south American.     I chose her because she was older , short and more like someone I could see myself dating if I was lucky.    It helps the fantasy if I can trick myself into believing the girl really wants me so the choice was mainly because she smiled nicely and was bubbley.
She was short with a brown shapely body , nice sized tits and friendly average smiley face.   She wore a revealing black nightie and high heels which she took off once were in the room so her head was below my chin.   We did the check and shower as usual , only waiting a minute before she returned and squealed as she saw me naked on the bed.
After the first time I had expected all girls to do a simular routine but Emma crawled into bed naked with me and hugged me as she smiled up at me.
The first time I was in such shock I had forgotten to look closely and to 'take in' more while I'm here so I took time to check out Emma's tits , nipples and shaved pussy.   I'm used to being told by my wife not to look too close at her and she hates me lusting after her but Emma lay back and displayed herself for me saying , "mmm you like?" Then she looked back at my body and gazed at my cock saying , "oooh lovely".
Her skin was amazingly smooth to my touch as I groped her breasts and bum then dared to touch her pussy.  I think because she was short and closer to my age and looked like someone I'd date that I took  the control a lot more.
Her soft lips begged to be kissed but I had learned last week escorts don't kiss but as I hesitated Emma kissed me!   No tongues but open mouth kissing.
I felt much more at ease and excited , so much so I began to test what else I could do with her.   It had been years since my wife had let me lick her pussy and to be honest , I didn't like the fishy taste she had.  But I wanted to try everything so I kissed my way down her body fearing she would stop me… but she didn't.  Emma opened her legs and held her hand on the back of my head to guide me down.    Her shaved vagina tasted sweet inside and out.
I licked her as deep as I could and she responded with loud moans and her body arched up as if she really was enjoying me.  That hadn't happened since before I was married about 20 years ago.
This is where my mind took over though.   The fact I was licking another woman's pussy and kissing like a girlfriend suddenly made me think of my family and what I'd be giving up.   My dick shrunk as if I'd jumped into ice water.
Emma tried to be understanding but I think even she was disappointed in me.
I told her it's my issue and that she had been fantastic so I won't complain.
We hugged and fondled more ,which I liked almost as much as sex anyway , then I left.  Maybe I'll never be able to have 'real sex' with a stranger untill I get over my shyness and fears.
My diary
3… It's a few months till I go again to the viper room.   I had really felt comfortable with Emma so I was hopeing she would be on roster , and she was.
She was so pleased to see me and held my hand as she led me to the same room as last time.  At home when I have an erection I'm confident and determined to have great sex with anyone but by the time I'm actually inside the brothel my dick has no life because inside my head are a thousand things that take away my ability to get hard.
Emma is sweet and explains how I can ring and book time with her if I really wanted to see her again.   I assured her I did!
We're hugging and kissing when Emma looks at me shyly and says , "you know you look a LOT like my last boyfriend….he was a nice guy too".
I smile at her thinking she's just being nice then  she asks , "so do you have a Girlfriend? "    I was a bit confused because we had spoken about my wife and family so I repeated , "I'm married".   Emma giggled girlishly  and said "oh I know but do you have someone else…. a girlfriend"
"Ohhhh… um , no I don't" , I said without a clue what she was asking.
She grinned then said "do you want one?".
I should have asked her out or something but I'm stupidly worried my amazing good looks (sic) had her wanting me so much she was going to stalk me!   She , of course was acting but I didn't realise that till later.
Emma sucked my condom covered cock so well I was almost hard so we had sex but I don't cum and soon fade.   I feel sorry for Emma because I can't show her how much I desire her.
I don't feel I'm cheating because I'm not having an affair or even cumming.
My dairy
4…. I return to the viper room after booking Emma.   She was so excited to see me, just having her squeal and jump into my arms was worth the money.
We head straight back to our usual room as she hugged me and thanked me for booking her.  She seemed Genuine!
After I had a quick shower and no medical check she was naked on the bed waiting for me rubbing her hands over her tits and body and flashing her pussy towards me.   I had missed the days when I didn't have to beg my wife sex.
It didn't matter if Emma really did want to have sex with me it only mattered that I could believe it at the time.   That way I could relax and possibly  succeed in getting hard.
We had kissed in the waiting room and again when we had reached the room so we kiss again as I lay on top of her.   The fact that I was in control and on top  made it seem even more 'real'.
I kissed and sucked her breasts , lightly teasing her nipples with the tip of my tongue , before moving down to her pussy.  After the last time I was keen to spend much more time licking her vagina having discovering a passion for it that I had lost when I got married.
I had wanted to spend much more time licking Emma's shaved sweet tasting mound but she got sexually aroused and pushed me off her as she dove for my chumpy cock and sucked eagerly.    For the first time I got hard with an escort.
Emma was delighted and quickly slipped a condom on and slid her wet pussy onto my shaft.
I was actually fucking a stranger with a stiff cock.   Just watching my pole slide in and out was exciteing by itself and kept me hard.    For the last decade of our marriage my wife and I had rarely had sex but when we did it was in the dark and under sheets.     Having sex with someone who seemed to want it as much as I did was fantastic but it was more than that.   Emma 'liked' me watching her.
She smiled as I pulled out and held her legs wide apart , then entered her again without having to guide my cock back into her wet open pussy.
For the rest of my time with Emma I frantically kept rythmicly pounding her everyday I could remember from watching porn.  The buzzer went which was the front desk telling Emma to quickly finish up and clean the room.
We were both disappointed I hadn't cum but for different reasons.    Emma's job was to make me cum but for me just having sex was amazing.  As I showered I called out " I can cum at home anytime by myself".  It wasn't till she quite angrily shouted back that she had tried hard and that she had broken some rules  doing extra for me that I realised how it had sounded to her.  I jumped out of the shower and grabbed her arm as she passed and said to her as I held her face up to mine…"Emma , I meant that I come here to see you!  I enjoy being with you!  To me it doesn't matter if I don't cum because being with you is enough for me."
She smiled and accepted my explanation.
She had to rush to finish up because we had gone overtime and the buzzer had gone for the third time but Emma stopped me and pulled me to the side of the bed and jumped up onto it so she could wrap her arms around my head and pashionatly kiss me once more then said "howie you make me so horny …you come see me again okay?" I want you to fuck me again!"
It may have been just a ploy to get me to return but it sure felt great to hear a sexy girl say something like that to me.
✗ ✗ ✗ ✗ ✗ ✗ ✗ ✗ ✗ ✗ ✗ ✗ ✗ ✗ ✗ ✗ ✗ ✗ ✗ ✗ ✗
Meet Howie…  a 53 year old happily married man living in Queensland, Australia. Unfortunately for Howie, his wife is no longer interested in sex. But, Howie still is, and since he loves his wife, and would never be unfaithful, he seeks relief from sex workers. Howie is not a writer, just an ordinary family man who keeps a diary, well hidden I'm sure, here is a page or two.
✗ ✗ ✗ ✗ ✗ ✗ ✗ ✗ ✗ ✗ ✗ ✗ ✗ ✗ ✗ ✗ ✗ ✗ ✗ ✗ ✗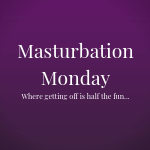 Next week… Pages 5 & 6